You are here
Back to top
Murder in the Graveyard: A Brutal Murder. a Wrongful Conviction. a 27-Year Fight for Justice. (Paperback)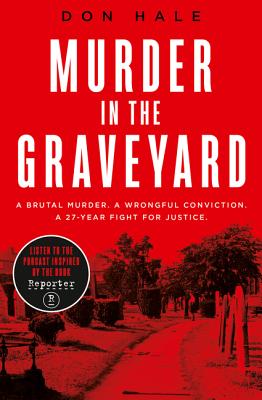 List Price: $17.99
Our Price: $16.19
(Save: $1.80 10%)
Usually Ships in 1-5 Days
Description
---
A gripping true crime investigation into the longest miscarriage of justice in British legal history.
In September 1973, Stephen Downing was convicted and indefinitely sentenced for the murder of Wendy Sewell, a young legal secretary in the town of Bakewell in the Peak District. Wendy was attacked in broad daylight in Bakewell Cemetery. Stephen Downing, the 17-year-old groundskeeper with learning difficulties and a reading age of 11, was the primary suspect. He was immediately arrested, questioned for nine hours, without a solicitor present, and pressured into signing a confession full of words he did not understand.
21 years later, local newspaper editor Don Hale was thrust into the case. Determined to take it to appeal, as he investigated the details, he found himself inextricably linked to the narrative. He faced obstacles at every turn, and suffered several attempts on his life. All of this merely strengthened his resolve: why should anyone threaten him if Downing had committed the crime?
In 2002, Stephen Downing was finally acquitted, having served 27 years in prison.
Immerse yourself in this masterful account of Hale's long, dedicated and often dangerous campaign to rescue a long-forgotten victim of the British legal system; the longest miscarriage of justice in British history.
'An Extraordinary story of innocence and persecution, determination and grit ... it had me rattling through the pages' SOPHIE DRAPER
About the Author
---
Don Hale is a British author and journalist known for his investigative work. He has been National Journalist of the Year on three occasions. His campaign to free Stephen Downing won the National Campaign of the Year Award and helped force a change in British and European law allowing any prisoner in denial of any offence the right to appeal for parole. In 2002 Don Hale was made an OBE for his efforts and campaigning journalism in this case. His OBE was nominated by Prime Minister Tony Blair and endorsed by the Queen and Prince Phillip. Following the Stephen Downing case, he was asked to help on several other high profile cases, including the re-trial of the Jill Dando case, which ultimately found Barry George innocent.