You are here
Back to top
What Freshwater Fish?: A Buyer's Guide to Tropical Aquarium Fish (Paperback)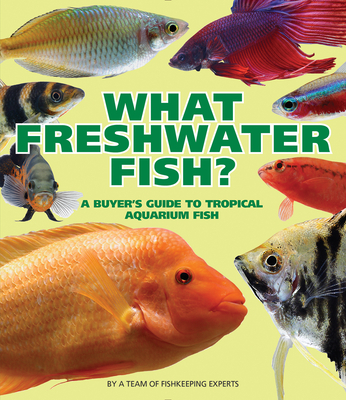 List Price: $19.95
Our Price: $17.96
(Save: $2.00 10%)
Usually Ships in 1-5 Days
Description
---
Essential information to help you choose the right fish for a freshwater aquarium
This compact guide contains a wealth of information for anyone starting out with an aquarium, and for experienced aquarium owners who want to broaden the selection of species in their tanks
Buying fish for the aquarium can be an uncertain process In the wild, fish live in balanced ecosystems Are you putting fish in your aquarium that will not thrive together - and that may even fight with or eat each other? This book put one's mind at rest by providing vital information about a wide range of fish from freshwater sources and systems
Each entry contains a fish profile:
What size?
What does it eat?
Where is it from?
What does it cost? (a simple cost rating code indicates what you will spend)
How do I sex it?
What kind of tank?
What kind of water and how warm?
How many in one tank?
How will it behave?
Will it breed in an aquarium?
This book contains hundreds of representative, full-color photos to help every aquarium owner to see what they'd like to buy
About the Author
---
A Team of Fishkeeping Experts