You are here
Back to top
From Here to There: The Art and Science of Finding and Losing Our Way (Paperback)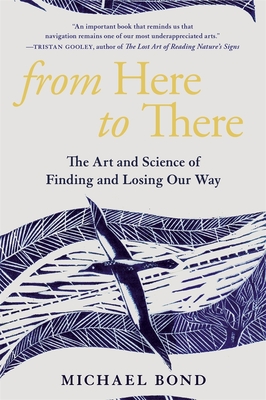 List Price: $19.00
Our Price: $17.10
(Save: $1.90 10%)
Description
---
A Wired Most Fascinating Book of the Year
"An important book that reminds us that navigation remains one of our most underappreciated arts."
--Tristan Gooley, author of
The Lost Art of Reading Nature's Signs
"If you want to understand what rats can teach us about better-planned cities, why walking into a different room can help you find your car keys, or how your brain's grid, border, and speed cells combine to give us a sense of direction, this book has all the answers."
--
The Scotsman
How is it that some of us can walk unfamiliar streets without losing our way, while the rest of us struggle even with a GPS? Navigating in uncharted territory is a remarkable feat if you stop to think about it. In this beguiling mix of science and storytelling, Michael Bond explores how we do it: how our brains make the "cognitive maps" that keep us orientated and how that anchors our sense of wellbeing. Children are instinctive explorers, developing a spatial understanding as they roam. And yet today few of us make use of the wayfinding skills that we inherited from our nomadic ancestors. Bond tells stories of the lost and found--sailors, orienteering champions, early aviators--and explores why being lost can be such a devastating experience. He considers how our understanding of the world around us affects our psychology and helps us see how our reliance on technology may be changing who we are. "Bond concludes that, by setting aside our GPS devices, by redesigning parts of our cities and play areas, and sometimes just by letting ourselves get lost, we can indeed revivify our ability to find our way, to the benefit of our inner world no less than the outer one."
--
Science
"A thoughtful argument about how our ability to find our way is integral to our nature."
--
Sunday Times