You are here
Back to top
Mortimer's Christmas Manger (Hardcover)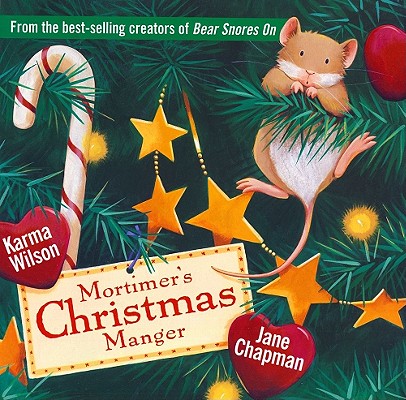 Description
---
Mortimer Mouse needs a new house -- a house that's not so cold, cramped, and dark. Where can he go?
He sees a huge tree covered with twinkling lights. And next to the tree, a mouse-size house. And inside the house, a wee wooden manger just Mortimer's size. But statue people seem to already live there! One by one, Mortimer lugs and tugs the statues out of the house -- only to find them all put back in their places each evening! What is Mortimer to do?
It's not until he overhears a very special story that Mortimer realizes whose house he is sharing and where Mortimer himself belongs. It is the story of Christmas and the ngiht the baby Jesus was born that warms Mortimer's heart in this magical holiday offering from award winners Karma Wilson and Jane Chapman.