You are here
Back to top
Dad to the Bone: Baby Blues Scrapbook #16 (Paperback)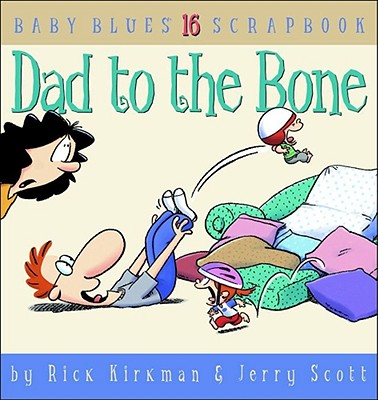 List Price: $18.99
Our Price: $17.09
(Save: $1.90 10%)
Usually Ships in 1-5 Days
Description
---
""Well, on the day you were born, the nurses all gathered 'round. And they gazed in wide wonder, as my face hit the ground. The head nurse looked up, said, ""Leave this one prone."" She could tell right away that I was Dad to the bone.""-Sing to the tune of George Thorogood's Bad to the Bone
If you read the job description in a want ad, you might think long and hard before responding. WANTED: A man willing to change diapers that could nuke the ozone, plop down on all fours and become a horsie at a moment's notice, arise from a deep sleep for an hour to calm nightmares, and part with a significant chunk of his hard-earned nest egg. There's only one explanation for why a man such as Baby Blues' Darryl MacPherson would accept such a challenge . . . because he's Dad to the Bone.
""Now, when I coach your teams, I go out of my mind Every holler and scream means I'm proud that you're mine As the years go by, pretty baby, can't believe how much you've grown I wanna thank you for makin' me a Dad to the Bone ""
Of course, Baby Blues isn't only about fatherhood. This is a well-rounded family, with mom Wanda becoming more well-rounded every day as she heads into her third pregnancy. Over the years, creators Jerry Scott and Rick Kirkman have perfected this family-centered strip that presents the joyful moments with the frustrating in a way that is hilarious and heartfelt without being syrupy sweet.