You are here
Back to top
Zen in the Art of Archery (Paperback)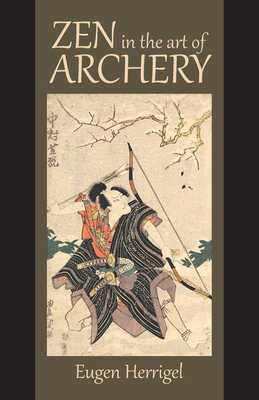 $9.95
Email or call for price.
Description
---
Zen and the Art of Poker. Zen and the Art of Knitting. Zen in the Art of Motorcycle Maintenance. These are just a few of the books whose titles and philosophy can be traced back to Zen in the Art of Archery, the first book to introduce Zen Buddhism to a Western audience.
In this illuminating account, the author recounts his six-year study of archery as way to understand Zen. Under the guidance of one of Japan's great archery masters, he gradually overcomes his initial inhibitions and begins to feel his way toward new ways of seeing and living.
The author writes, "The art of archery is rather like a preparatory school for Zen, for it enables the beginner to gain a clearer view, through the works of his own hands, of events which are not in themselves intelligible."
Mastering archery is not the key to achieving Zen, and this is not a practical guide to archery. It is a fascinating introduction to Zen principles and learning, an excellent guide for practitioners and non-practitioners alike.