You are here
Back to top
Intersection: Reimagining the Future of Mobility Across Traditional Boundaries (Paperback)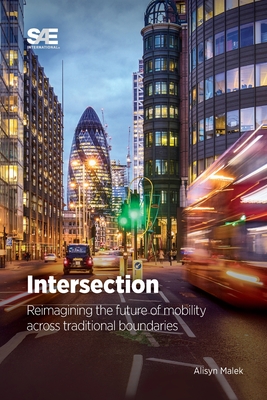 $40.00

Usually Ships in 1-5 Days
Description
---
Mobility and transportation mean different things to people, even to those who work in various aspects of the ecosystem - from the movement of people or goods to the development of the infrastructure that enables mobility. For decades these different parts of the ecosystem have been approached as entirely independent industries, but the quickened pace of technological change has driven the need to reconsider how these distinct groups create the vibrant tapestry that is our mobility ecosystem. This book seeks to capture the varied perspectives as a collection of diverse views on the future of mobility, to provide a clearer view on the broad base of possibility and opportunity across this interconnected system.
Contributors: Jonathon Baugh, Geoffrey Bouquot, Reilly Brennan, Tiffany Chu, Jordan Davis, Courtney Ehrlichman, Elaina Farnsworth, Valerie Lefler, Wolfgang Lehmacher & Mikael Lind, Shoshana Lew, Suzanne Murtha, Mary Nichols, Trevor Pawl, John Peracchio, Aishwarya Raman, Karina Ricks, Alex Roy, Avinash Rugoobur, Anthony Townsend, Marla Westervelt, and Candice Xie.
"Amazing roster of thought leaders come together to paint a picture of a whole new mobility paradigm in the interest of safety, sustainability, and equity."
-- Sven Beiker, PhD. Managing Director at Silicon Valley Mobility and Lecturer at Stanford University