You are here
Back to top
Heads and Tails: Insects (Hardcover)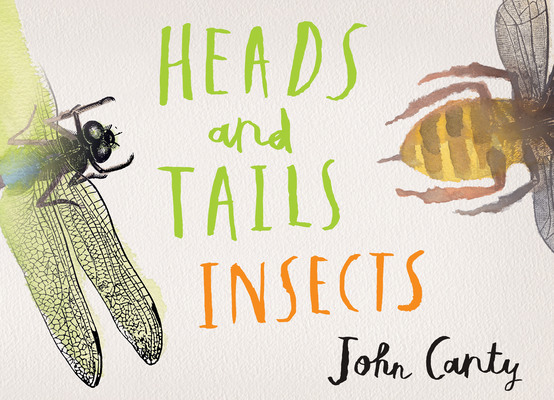 $17.99
Email or call for price.
Description
---
Yellow and black stripes. Red with black spots. Can you guess what insect is on the next page? A beautifully illustrated companion to Heads and Tails.

I live in a hive. . . . I AM A . . .

Hopping, flittering, hiding, crawling . . . Can you guess what insect will appear next? Paired with simple clues, nineteenth-century artwork inspires the illustrations that lead children from page to page, from tail to head, as they discover whether their hunches are right. Whether mosquito or dragonfly, ant or grasshopper, stick insect or praying mantis, the insect creatures found in this enticing book will have children buzzing with curiosity.
About the Author
---
John Canty is the author-illustrator of the companion picture book Heads and Tails. He loves design, books, art, drawing, paintings, watercolors, printmaking, the country, cows, the wild ocean, architecture, beautiful writing, whippets, music, violins, croissants, pizzas, French movies, Italian food, Scandinavian design, fast computers, slow food, coffee, and beautiful Melbourne, Australia, which he calls home.