You are here
Back to top
Home Burglary and Car Theft Protection Hacks: 12 Simple Practical Hacks to Protect and Prevent Home and Car from Robbery (Paperback)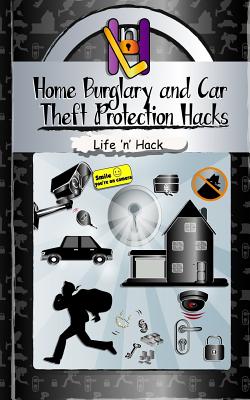 $7.00

Usually Ships in 1-5 Days
Description
---
Unlock The Keys To Protect And Prevent Home And Car From Robbery No one thinks it will ever happen to them: robbery. Most people say that they will never be robbed because they live in a good neighborhood or a decent town. They may think that always locking their doors or cars will prevent them from being a victim. The truth, however, is that over 10% of the population is a victim of home burglary or car theft every year When it happens, people are often too stunned to react properly. They panic or freeze. Even after the theft, people often feel vulnerable and powerless and that often affects them for years to come. Would you know what to do if suddenly faced with a robbery? Would you be well-equipped to handle or prevent a burglary? Would you be able to protect your family during an actual home invasion? Do you even know what steps should be taken before and after theft? If you have any doubt as to your preparation or how you would react, take comfort now by knowing how to better secure your home and car from burglary and theft. In "Home Burglary and Car Theft Protection Hacks," discover how to: - Hide valuables so no thief will ever find them (but you can )
- Set up anti-burglary obstacle course to discourage the burglar
- Use smart technologies to your advantage for home and car protection
- Handle a home robbery properly without risking your well-being
- Make your home less appealing to prevent break-ins in the first place
- Create your own neighborhood watch to look out for one another
- Randomize your routines to lower the chances of being a target
- Prepare your family ahead of time in case of a home invasion
- Maintain inventories to help you recover stolen goods from theft
- Avoid security risks of leaking too much information to potential robbers ...and more for you to unlock With these helpful hacks, you can make sure to make yourself less of a target. You will also know how to handle a theft as it happens or after it happens so that you don't feel helpless in the dramatic moment or in traumatic years to come.