You are here
Back to top
Motivate Your Writing: Using Motivational Psychology to Energize Your Writing Life (Paperback)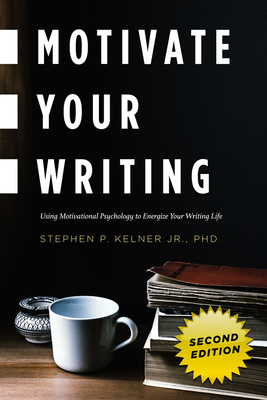 $17.99

Usually Ships in 1-5 Days
Description
---
Energize and organize your writing life by tapping into your fundamental motivators.

Note: This second edition has been substantially revised and updated, including 10% more content than the first edition.

Aspiring and professional writers alike struggle to stay motivated; in the face of distractions, obligations, and procrastination, the desire to write often fails to become the act of writing. Motivated writers, notes the author, are those who have learned to identify their fundamental emotional drives and who have established a writing routine that satisfies those drives. Kelner draws on the research and insights of motivational psychology to show writers how to harness the energy of these fundamental motivators.

With a degree in motivational psychology, Kelner applies not only his training in the field but also his own original research into the motivational patterns typical of writers. Depending on their motivational profile, different writers will respond best to different kinds of feedback and rewards and will function best in different kinds of environments. Kelner explains the basic drives of power, affiliation, and achievement; he shows how these drives are manifested in a wide variety of behaviors; and he provides self-assessment tools to construct your own motivational profile.

In clear and accessible terms, and with numerous examples and anecdotes, Kelner shows writers how they can identify their own primary motivations and use that knowledge to arrange their work habits and energize their writing lives.
About the Author
---
STEPHEN P. KELNER, JR. has a Ph.D. in motivational psychology. He is President of Ascent Leadership Networks, LLC, which assesses and develops top executives in ways that matter, including motivation. He has published both nonfiction and fiction himself, and has led numerous workshops for writers at conferences and bookstores based on the concepts in this book. He lives in the Boston area with his wife, noted author Toni L. P. Kelner.