You are here
Back to top
Try Not To Laugh Challenge - Would You Rather? Eww Edition: 190 Hilarious, Silly & Gross Would You Rather Questions and Scenarios for Boys & Girls Age (Paperback)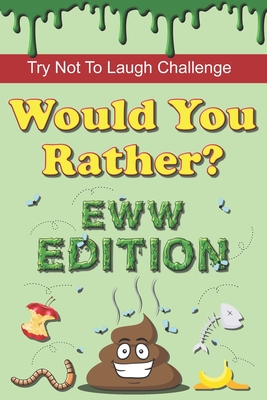 $7.99

Usually Ships in 1-5 Days
Description
---
★★★Create Lasting Memories At Family Game Nights, Long Road Trips and Camping★★★
There is nothing quite as much fun as playing a game of "Would You Rather." This game will ensure you a good laugh, and is a pefect ice breaker for kids and tweens.

No more long boring road trips or old played out games at game night.

Highly recommend if you don't get grossed out easily.

Take this book "Try Not To Laugh Challenge - Would You Rather? Eww Edition" with you on your next road trip for hours of entertainment and clean fun without tablets and smart phones.

What to expect from this book:
Lots of laughter and statements like, "ewwww, gross and yuck "

Uncontrolable giggles and sudden outburst.
Fun and interesting answers and opinions from everyone.

A chance to get to know each other better.
190 questions for a unforgetable fun time with the whole family.
Would make an awesome Gift for kids ages 8 and up
Scroll to the top and click the "Buy Now" to get this funny Would You Rather Game Book Today