You are here
Back to top
Lucy Clark Will Not Apologize (MP3 CD)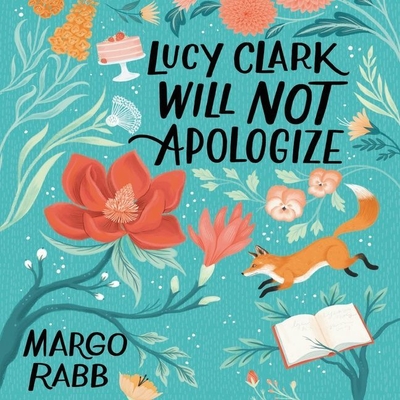 $39.99
Email or call for price.
Description
---
"A full-on delight: funny, gripping, warm-hearted, and beautifully written--it made me cheer. Read it " --Madeline Miller, award-winning author of Circe
Tender and fierce, witty and wise, this is a tale of the route we take when we grow up and into the love we deserve. --Judy Blundell, National Book Award-winning author of What I Saw and How I Lied
There's magic in this novel's quirky, sweet world. I want to live in its gardens and cheer Lucy on while she finds her heart's loves --Kristin Cashore, New York Times bestselling author of Graceling
"A delightfully offbeat mystery that is also about the mystery of becoming yourself." --Rebecca Stead, New York Times bestselling author
In this witty and whimsical story by award-winning author Margo Rabb, a sixteen-year-old girl is suspended from boarding school and sent to New York City, where she must take care of an unconventional woman entangled in a mystery.
Lucy Clark has had it. After being bullied one too many times, Lucy retaliates. But when the fallout is far worse than she meant it to be, she gets sent to Manhattan to serve as a full-time companion to the eccentric Edith Fox.
Edith is glamorous and mysterious--nothing like Lucy expected. Though Edith's world of hidden gardens and afternoon teas is beguiling, there's one other thing about her that makes her unlike anyone Lucy has ever met...she thinks someone is trying to kill her.
And it's up to Lucy to find out who it is.