You are here
Back to top
Weinerface: Stories (Paperback)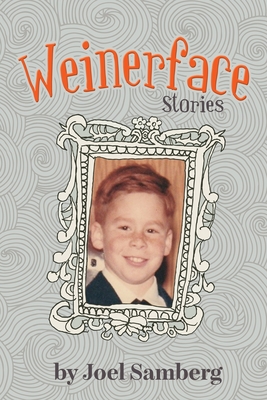 $15.95

Usually Ships in 1-5 Days
Description
---
As a red-haired, freckle-faced kid whose pants were always too short, author Joel Samberg was taunted by his share of bullies. One day he decided it was a good idea to hurl a string of insults to a bully across the street. He thought he was safe since he was standing on the stoop of his own house. That true-life incident became the basis for the title tale in Weinerface-one of 35 stories that might come in handy for our collective sanity by providing a short respite from the craziness of the world.
The stories in Weinerface allow us to consider some intriguing questions such as: What if you believed the world was going to end and decided it was time to overindulge? (My Ass, Not Yours) What if you had to pack for a one-way trip to outer space? (One Hundred Fifty Nine Pounds Max) What if all your clothes were stolen during a lunchtime picnic during work? (Bitten By a Badger in Blauvelt) And many others.
When Joel thinks back to those days on the stoop, it often sends him into an emotional tailspin. But that should be of no concern to the reader. After all, it was his ass, not yours.