You are here
Back to top
Instant Pot Pressure Cooker Cookbook #2020: 600 Affordable, Quick and Delicious Instant Pot Recipes for Beginners and Advanced Users (1000-Day Meal Pl (Paperback)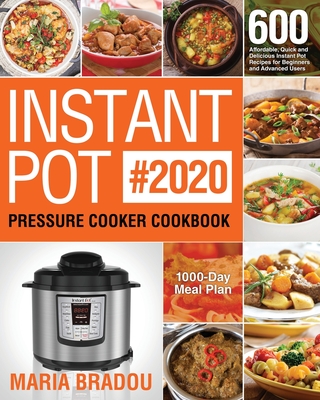 $8.98

Usually Ships in 1-5 Days
Description
---
More than five million people worldwide use Instant Pots to get food onto their table fast. Do you crave quick & effortless instant pot recipes?
This Instant Pot Cookbook will show you how to make the most of your perfect pot. With these easy and healthy recipes, you can surprise your family, friends and your loved one. This Instant Pot Cookbook contains the following categories:
Breakfast
Vegan and Vegetarian
Beans and Grains
Soups and Stews
Poultry
Beef, Pork and Lamb
Fish and Seafood
Appetizers
Broths and Sauces
Desserts
This Instant Pot Cookbook will take care of your cooking doubts once and for all. It will guide you in the best possible way to use your Instant Pot Pressure Cooker in a way you never thought possible. From this cookbook you will learn:
1000-day meal plan to make the start of your journey easier.
And more...
Get a copy of this great Instant Pot cookbook and enjoy your life once and for all.