You are here
Back to top
Key Control Log Book: Key Checkout System, Key Log Sign Out Sheet, Key Inventory Sheet, Key Register Log Book Format, Vintage/Aged Cover (Paperback)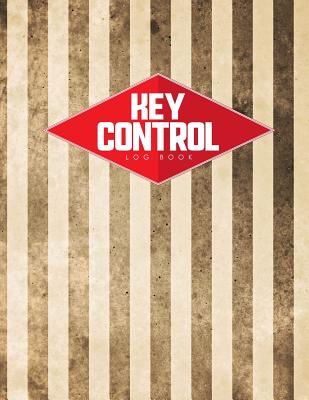 $5.99
Email or call for price.
Description
---
KEY CONTROL LOG BOOK
In businesses, organizations, and other entities, keys are important devices used to access the different departments that a company has. It's essential to keep a key log to record and monitor all the keys' issuance and returns for security purposes. Get a Key Log and make sure all keys are accounted for.
We have designed our key log to be:
VERSATILE. Ensure your business' doors with confidentiality with this Key Control Log Book. This is an excellent way to monitor who has the keys and it enables you to safeguard your door keys properly. You can log details such as the department, period, key number, signed out time and date, returned date and time, name of signature of the returnee and other notes.
USEFUL & CONVENIENT. This is a must-have and suitable log book in every business. A key log is important to be able to track and monitor the keys being used during a particular period of time.It is important in reporting lost or stolen keys in the company.It helps identify and track the individuals who are liable for any lost or stolen keys. It keeps track of any issued and returned keys.
WELL-CUSTOMIZED INTERIOR. With an owner's info page and 100 pages for logs, we made sure you write in thick, white acid-free paper that reduces ink bleed-through. The words and lines are clearly divided to give you enough space to log details.
PAGE DIMENSIONS. Its 21.59 x 27.94 cm (8.5" x 11") dimensions, makes it easy for filing on a bookshelf, travel or storage in a cabinet or desk drawer. It lays flat durably while writing on it.
BUILT TO LAST. The binding is durable so the pages will remain secured and will not break loose so no worries when tracking and reviewing key holder's information when you need it in the future.
COOL COVERS. To top it all, be inspired when you see our collections of notebooks, its creative designs and sturdy covers.
We stand to present good quality journal to cater you the best writing experience with our collections of notebooks. With this Key Control Log Book, you can be sure that all keys are accounted for. Don't miss this copy, get one now