You are here
Back to top
How to Hold a Cockroach: A book for those who are free and don't know it (full color version) (Hardcover)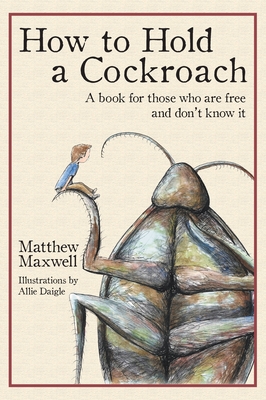 $24.99

Usually Ships in 1-5 Days
Description
---
"What are you, really?"
A heartbroken boy begins a life-changing journey when a menacing guest disturbs his dinner. Confronted one-by-one by the sources of his torment, the boy is forced to consider some of life's key questions:
What makes one thing vile and another sacred?
What decides how I experience life?
What am I?
With a surprising and simple message, How to Hold a Cockroach is a moving love letter to humankind, a book for all who are free and don't know it... yet.
42 Beautiful Illustrations
The hardcover edition is 7x10 inches and contains full-color illustrations.
The paperback edition is 6x9 inches and contains black-and-white illustrations.
The eBook edition contains full-color illustrations (or black-and-white if color is not supported on your device).
For All Ages
A children's book for adults, How to Hold a Cockroach may be enjoyed by everyone.