You are here
Back to top
Live life by Design not Default (Paperback)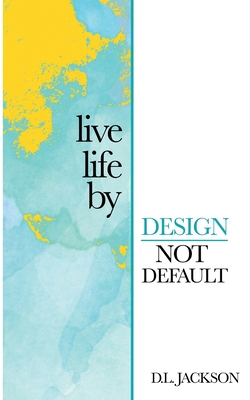 List Price: $14.99
Our Price: $13.49
(Save: $1.50 10%)
Usually Ships in 1-5 Days
Description
---
The term life is relative such that its offspring or fruit is a function of individual's attitude to their God-given purpose. No one is on earth by chances, and every experience we may have in the course of our journey is born out of our actions and inactions.
Scripture affirms that God has a good future for all His handiwork - you and me - but we often fall short of this because, most times, we try to get in God's way. We allow internal forces, like insecurity, anxiety, impatience, fear, and ego, to paralyze us. In the same way, external forces, like peer pressure and societal norms, dictate how we should live and we accept it contrary to the blueprint of God for our lives. And we even seek validation in wrong places.
As a result, we fall into a wide variety of temptations, hardship, struggles, and heartaches. Yet, in the midst of this valley of hopelessness, we see God come to our rescue, if only we stretch out our hands to grab His.
In this book, I share my personal story on how life, when left uncontrolled, dealt a big blow on me in every area of my being. This is more like drawing from my diary and revealing intimate things you can relate with so you can learn from my experiences.
Do you feel like your life is like a roller coaster ride? Are you tired of having more ups than downs? Are you just going through the motions and calling it living? Live Your Life by Design, not by Default provides real-life examples of how our lives can spiral out of control and how the use of biblical principles will enable us to live a more meaningful, purpose-driven life.
D. L. tells how she went from living in her own mini-drama series filled with traumatizing ups and downs to living an abundant life as designed. Through stories and dozens of practical tips, she shows the way to anyone who has lost their joy how to regain inner peace. In these pages you'll discover:
How to identify His purposes and plans for your life
How to recognize situations that get you off-track
How to find and protect your inner peace
Your life is perfectly designed for abundant living, but you must follow His plan. If you are living your life in default and want to experience the abundant life that is promised, this book is for you.