You are here
Back to top
The Little Book to Land Your Dream Job (Hardcover)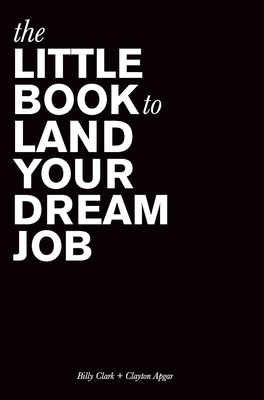 List Price: $24.99
Our Price: $22.49
(Save: $2.50 10%)
Usually Ships in 1-5 Days
Description
---
Billy Clark and Clayton Apgar are amongst the most sought-after career experts in the world, having collectively counseled over 5,000 professionals on job search. In this book, they reveal the methodology behind the exclusive work they do with companies and candidates. The Little Book to Land Your Dream Job takes an unconventional and highly effective approach to change what work means by reframing how you understand your career. It is breezy, a bit fun, encouraging yet honest. Clark and Apgar outline the elements critical to analyzing Professional Identity, considering one's career trajectory, and pursuing that dream job.
Little Book is for:
- the twenty-five-year-old who doesn't know what to do with their life
- the thirty-five-year-old who realizes they are in a career they have never liked
- the forty-five-year-old who has been laid off and needs a professional pivot
- the fifty-five-year-old who realizes they need to stay professionally competitive
- the sixty-five-year-old who, for the first time, has the opportunity to contemplate a legacy and discover a new path
With both philosophical perspective and pragmatic tools, it is the indispensable primer on career development.