You are here
Back to top
Star Child (Paperback)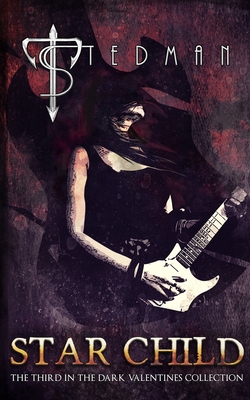 $16.99

Usually Ships in 1-5 Days
Description
---
SASHA BOND, fashion designer, and her boyfriend, Lil Jace, just love creating their unique brand of mayhem with their close-knit band of rap artists, poets and film makers. They are a musical collective that built a fanbase online without an agent, manager, or record deal.
One fateful day, they come to the notice of STAR CHILD, aka Raziah Faye Carpathian, prodigy and producer behind the multi-billion-dollar Carpathian corporation and life is never the same again.
Devastatingly for Sasha, Lil Jace is not only destined for stardom, but also Raz's bed. Sasha must begin to put herself first. Because STAR CHILD has a brother, far more dangerous than she could ever imagine, and Sasha now works for him.
While Jace slowly self-destructs, terrible things are happening around them. There are rumours of magic, Devil worship and people disappearing. Sasha must finally learn the true and terrible price of success ...
STAR CHILD is part of the Dark Valentines Collection and a high-speed, emotional roller coaster that stays with you long after you finish.