You are here
Back to top
Workbook for the Body Keeps the Score (Paperback)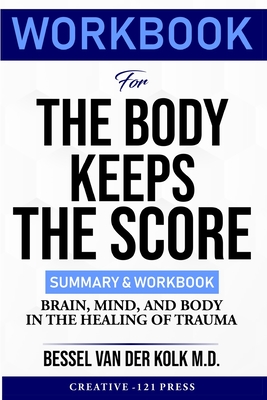 $9.92
Email or call for price.
Description
---
A Workbook For The Body Keeps The Score By Bessel van der Kolk - SPECIAL INTRODUCTION PRICE (WHILE STOCKS LAST )?
Note: This Workbook is meant to be a Companion to the Original Book by Bessel van der Kolk. Designed to Enrich Your Reading Experience. Here is the link to buy the original book:
https: //www.amazon.com/dp/0143127748/ref=cm_sw_r_em_api_glt_fabc_AK64NFVQHRV9FCTDQWN8 . Do you suffer from Trauma?
Do you know that you can Overcome Your Traumatic Stress Easily?
FACING TRAUMA
I don't know what you know about trauma, but I do know that this book is about to deepen your understanding and give you the enlightenment of Archimedes when he hopped out of his tub butt naked and into the streets screaming Eureka
The author, Dr. Bessel Van Der Kolk, lets us know in this book that trauma doesn't only happen to a specific group of people. It isn't limited to a particular area. It happens everywhere around us: to combat soldiers, to our friends and family, and maybe even to you.
Did you know that if there are five people in a room one of them was sexually molested as a child? It would be an outrageous claim to make if it weren't backed up by research done by the Centre for Disease Control and Prevention which revealed that: one in five Americans was sexually molested as a child; one in four was beaten by a parent to the point of a mark being left on their body; and one in three couples engages in physical violence. A quarter of us grew up with alcoholic relatives, and one out of eight people have witnessed their mother being beaten or hit. These are trauma facts, the ones we know of in America. Who knows the values in other continents?
Trauma has always existed throughout time, through wars, plagues and famine, leaving traces of its effect everywhere: in our histories and cultures, in our minds and emotions, on our bodies, on our ability to feel love and joy, on our ability to be intimate. As humans we are resilient, continuing to move through time and evolution no matter the event or struggle. But the effects of trauma are not just suffered by those who go through traumatic events, it spreads: to friends and family, especially to family. No one wants to hear their sister got raped.
Scroll Up Now and Click the Buy Button to Get Started