You are here
Back to top
Backstage with Him (Paperback)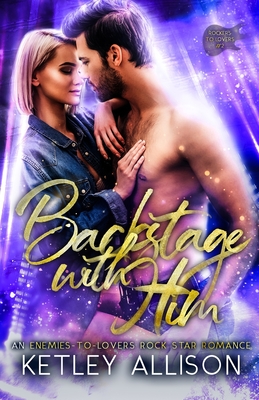 List Price: $16.99
Our Price: $15.29
(Save: $1.70 10%)
Description
---
King. Bully. Rebel Rocker.
MCKENNA
That's how I knew him in high school.
And ten years later? Mason Payne is still the same.
The only thing that's changed ... is me.
And I'm not for the better.
In fact, I'm way worse than he can imagine.
It only makes him want me more.
MASON
I don't deserve to have good things come my way.
I tend to turn them bad.
But when my bandmate tells me McKenna Beckley's in town, well ... I'm tracking down that good thing.
Only, she's not the Mack I remember.
The sweet, shy, bookish schoolgirl that I screwed over has disappeared, and in her place is a gorgeous, curvaceous and jaded woman who's gotten herself into some bad, bad things.
Me? I haven't transformed one bit. I'll always be the jerk she remembers.
Second chances? Hah. More like a second chance at ruin.
Problem is, it might just be my own.
BACKSTAGE WITH HIM is a second-chance bully romance with a rock star twist and can be read as a standalone. It has no cliffhanger.