You are here
Back to top
Tractatus Logico-Philosophicus (Paperback)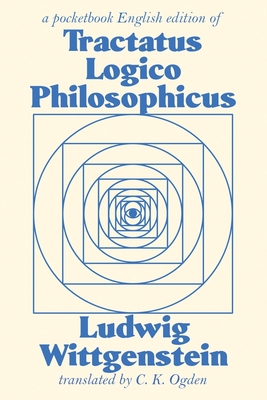 $4.90
Email or call for price.
Description
---
Tractatus Logico-Philosophicus was first published in German in 1921, then translated and published into English in 1922 by C. K. Ogden, with help from F. P. Ramsey, and supervised by Wittgenstein. Tractatus revolves around seven basic propositions and begins to branch off from these propositions to illustrate the relations between words and objects. From this, Wittgenstein applies his connections into the philosophy of language and symbolism to show how the problems of philosophy arise from misuses of language.
To Wittgenstein, "Philosophy is not a theory, but an activity." As it is an activity, philosophy must undergo the process of dissolving misuses of logic. Proclaiming philosophy is a matter of logic instead of metaphysics, too, ethics and aesthetics become inexpressible in the form of the spoken propositional logic. From this grounding of philosophy needing to undergo a subversive process of logic, Wittgenstein traverses many subjects from physics and death, the mystical and metaphysical, to the pictorial to imaginary. Even as the only book he published in his lifetime, it stands as one of the most important texts of the 20th century.