You are here
Back to top
Un-Royally Yours (Paperback)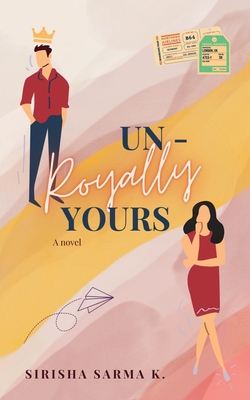 $21.99

Usually Ships in 1-5 Days
Description
---
Emily did not think that social media would lead to this mess.
No, not at all.
Her life was practically a rom-com movie storyline just waiting to hit the headlines in the morning newspapers or authors just smacking their lips, itching to write the cringiest novel there is.
A Stanford graduate, with a penchant for art, a not-so-rosy past, and a girl who has stood unwavering, just waiting to dive into the real world. Her life had been a downward rollercoaster, waiting to crash into the concrete below, but by some blind luck, it stops right before it did.
The only happiness she knew was only in the fairytales that she detested when she was young.
A unique meet-cute and a question that arises...
Is it ever too late for Emily to get her own hated fairytale?